Welcome
Boldmere Health and Beauty have been based in Sutton Coldfield for over 10 years. We pride ourselves in offering a friendly, personal and professional service.
We are conveniently located on the corner of Jocky Road and Stonehouse Road, above Sutton Runner, with car parking to the rear.
IPL Treatments
We are pleased to announce that we now offer Permanent Hair Removal Treatments!
IPL stands for Intense Pulsed Light. The IPL/RF (Radio Frequency) therapy devices from
Cosmedico Medical Systems exhibit excellent success rates in the following applications:
Permanent Hair Removal
Treatment of facial erythrosis, spider veins and rosacea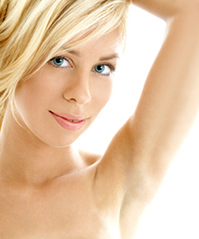 Skin condition improvement, lines treatment
Elimination of pigment disorders
Acne treatments
This energy-rich white pulsed light creates heat when it touches areas of the body. This is due to the pigments in the hair and skin converting light into heat.
This thermal reaction is used for permanent hair removal or the various cosmetic skin treatments.
The advantage of this IPL-RF system over many others is that the procedure is relatively painless and can even be used to remove fine, light hairs or in the treatment of darker skin types.